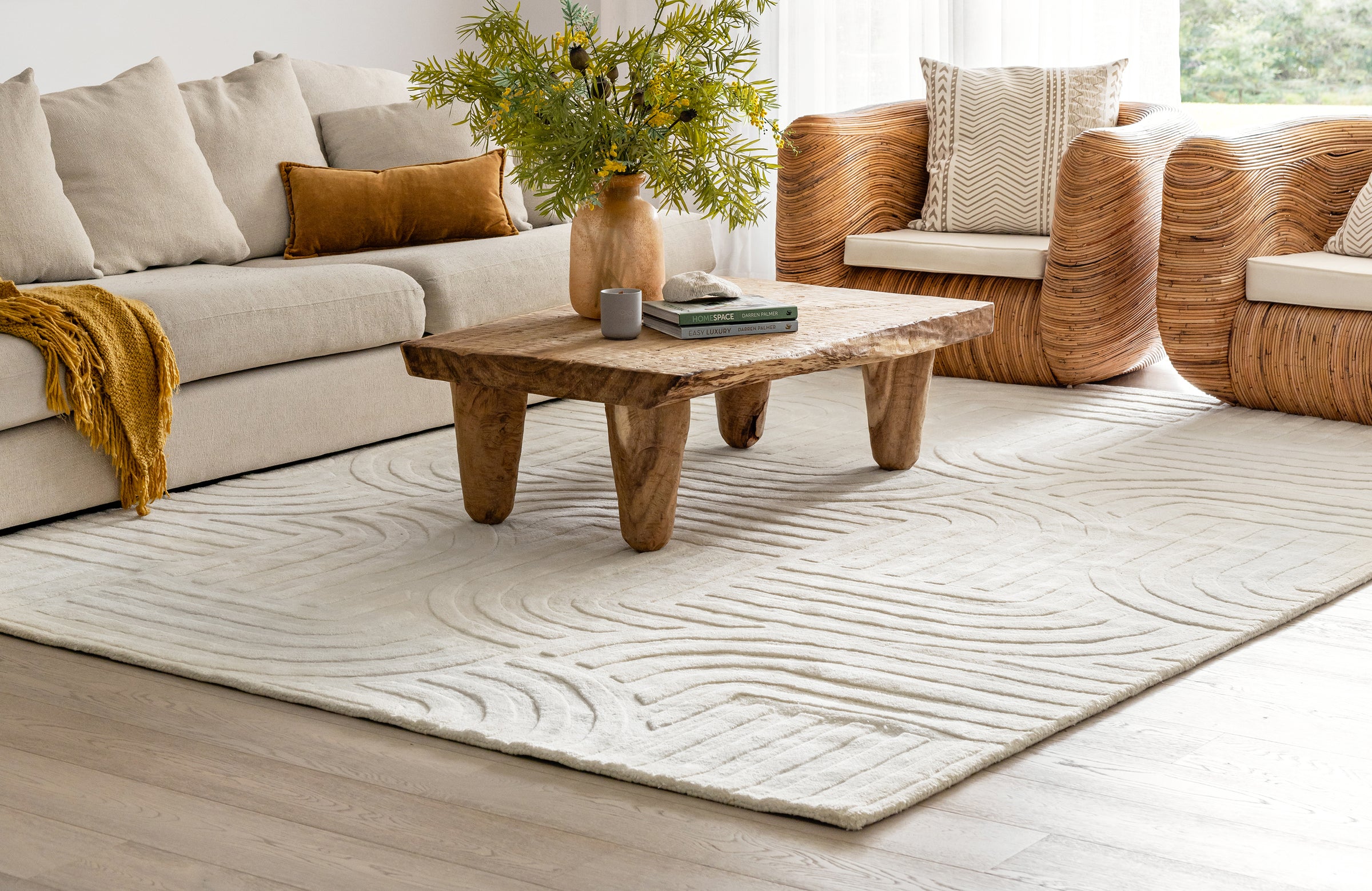 Explore the Darren Palmer Rug Collection, inspired by Australia's landscape, merging beauty with function in soothing curves, natural textures and earthy hues.
Redefine Your Space with Luxurious Rugs
Elevate your interiors with our exquisite collection of designer rugs. Immerse yourself in the allure of fine craftsmanship and elegant designs that transform your floors into artistry. Discover the perfect rug to harmonize your home with sophistication and comfort.
Craftsmanship Meets Comfort
Explore a world where each thread is woven with expertise, where intricate patterns tell stories, and where every step is a touch of luxury. Our rugs aren't just accessories; they're reflections of artistry and quality, inviting you to experience comfort in style.