Create beautiful spaces
with Darren Palmer
Embark on Design Enchantment
Renowned Australian interior designer Darren Palmer invites you to experience the magic of design through his exclusive home decor range. With classic elegance, modernity, and an undeniably personal touch, Darren Palmer brings to your home a collection that is as unique as it is functional.
Enrich Your Space with Darren Palmer
Welcome to Darren Palmer Home, a curated collection of decor, rugs, and home fragrances that breathe life into your living spaces. With nature as a muse and Australia's unique beauty as an inspiration, Darren Palmer crafts exquisite pieces to transform any room from the ordinary to the extraordinary.
Crafted with an uncompromising emphasis on quality, each piece in this collection embodies Darren's distinctive design philosophy. Embark on this journey of transformation with Darren Palmer, and let your home tell your story.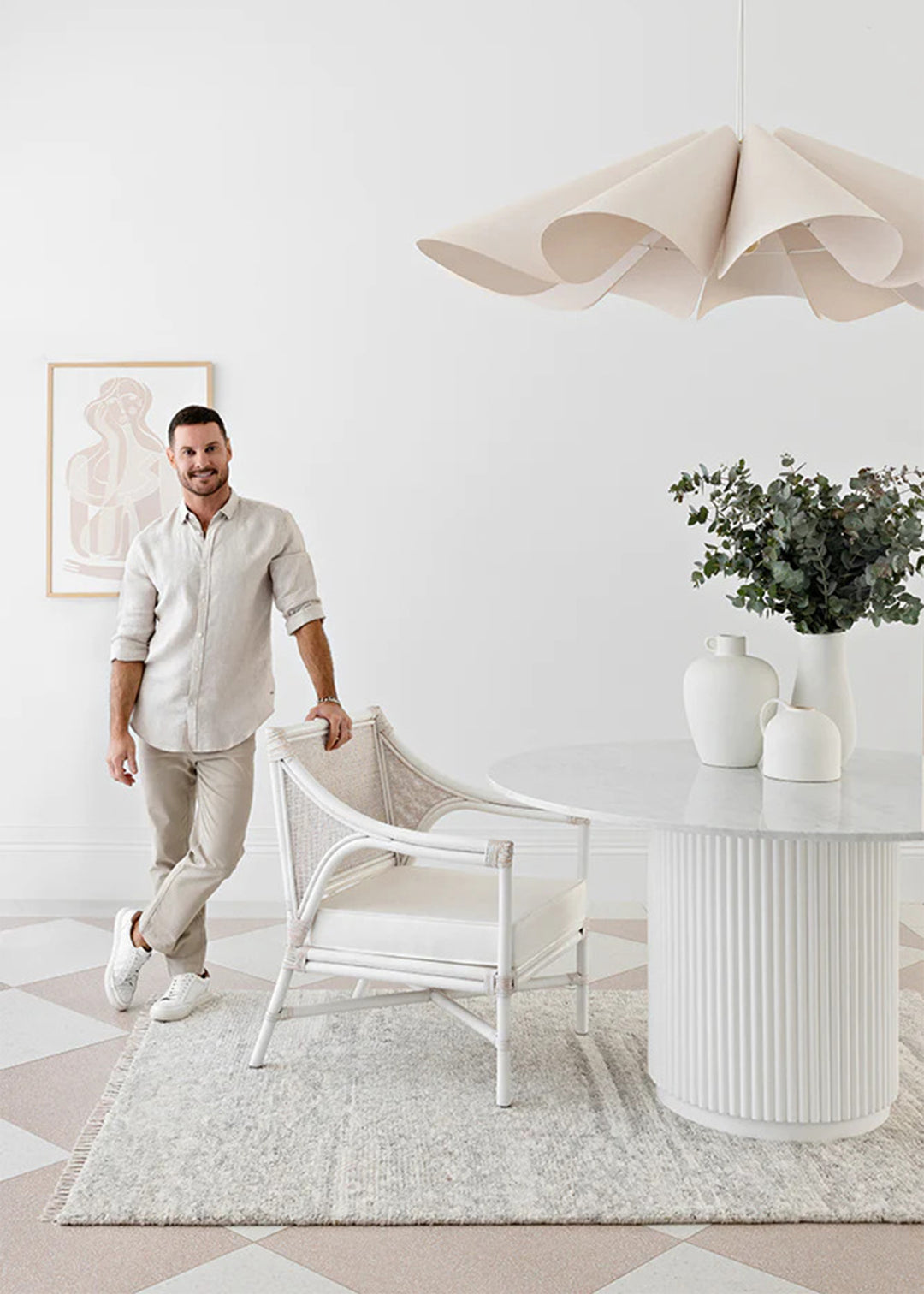 ABOUT DARREN PALMER
Darren Palmer, one of Australia's most prominent interior designers, offers accessible luxury through timeless design. Beginning his journey with personalized home designs, he has emerged as an industry - shapin g force, embedding his innovative aesthetic into Australia's design culture. Darren's approachability and vast experience across TV, publishing, live events, licensing, corporate engagements, and educational leadership make him a relatable household name.
His role as a long - standing judge on the award - winning show, The Block, has further cemented his position in the industry. Since its launch in 2017 Darren Palmer Home actualises everyday luxury for all Australians.
His passion for education inspired the cr eation of the Darren Palmer Masterseries, an accredited online interior design course in partnership with The Interior Design Institute, fostering the next generation of designers.
As a respected brand ambassador, Darren has joined forces with major compan ies like Audi, Carpet Court, Nespresso, LG Signature, Winning Appliances, and Hafele. His successful authorship of "Easy Luxury" and "Homespace", along with regular contributions to high - profile publications, adds another feather to his cap.
Recognized as one of Men's Style Magazine's Men of Influence in 2014 and 2015, Darren now works on larger scale residential and corporate projects, and is a proud supporter of the Yourtown charity. Through his endeavours, Darren Palmer invites you to experience the beau ty of design and to create a home that truly reflects you.